Many people ask us as acupuncturists: "What is acupuncture for? Will it help me?"
There is not a specific list of conditions acupuncture can "treat", but it can be used safely by the vast majority of patient groups, including during pregnancy, as there are very few contraindications.
Our Condition Resources Pages provide links to evidence-based factsheets, based on the most commonly requested reasons for attending acupuncture.
A huge number of clinical guidelines now recommend/suggest acupuncture as an approach; most commonly for musculoskeletal, connective tissue, neurological, obstetrics & gynaecology, women's health, oncology and gastrointestinal issues. (Zhang & al 2022a)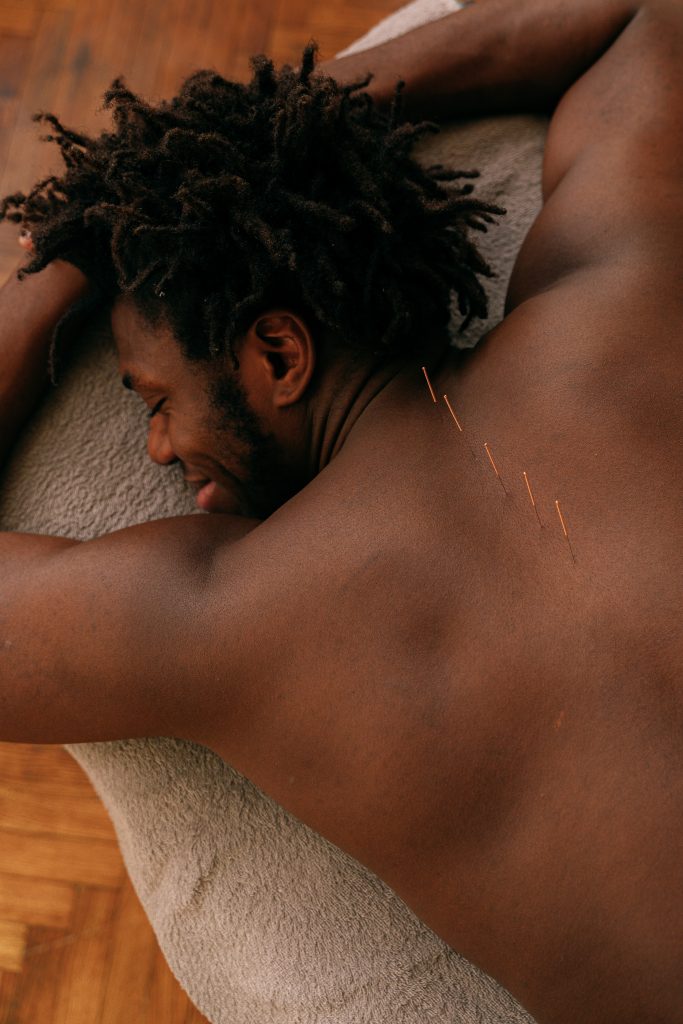 It is good to read around the research into the symptom or condition you're looking to address, the factsheets, links and references here on our condition pages are a good place to start, enabling you to find and appraise the original research papers.
Pain
Acupuncture is well-known for use in pain, and is recommended in many countries' national health services. The NHS body in charge of which treatments should be used in particular conditions recommends acupuncture for chronic pain: The NICE Scenario Management guidelines (2021) for chronic pain state: "consider a course of acupuncture or dry needling, within a traditional Chinese or Western acupuncture system". In America, per the US government's National Institutes of Health: "Clinical practice guidelines issued by the American Pain Society and the American College of Physicians in 2007 recommend acupuncture as one of several nondrug approaches physicians should consider when patients with chronic low-back pain do not respond to self-care (practices that people can do by themselves, such as remaining active, applying heat, and taking pain-relieving medications)."
Popularity with the public, and uptake by insurers
Acupuncture is popular and well established. Per the WHO (2019) global report, acupuncture is widely used across the world, and in the UK, clinicians administer over 4 million acupuncture treatments each year (Zhang et al, 2022b).
Per He et al (2022) in the BMJ "Acupuncture has been incorporated into the health insurance policies of several countries. Studies have indicated that there have been many recommendations for the use of acupuncture in many clinical practice guidelines published worldwide. Both the number of guidelines recommending acupuncture and the number of acupuncture randomised controlled trials (RCTs) are increasing"
Find Out More
Shaftesbury Clinic provides a free 15 minute consultation (in person, videocall or phone call – all need to be pre-booked). This will enable you to weigh up the research, and aid in your decision about acupuncture as a possible complement to medical treatment
The British Acupuncture Council also has a number of resources for you to take a look at, including a 30-minute documentary about acupuncture
Important to know: Chronic health conditions should be addressed under direct medical supervision of your GP or consultant, and acupuncture would be an adjunct complement to usual care – it's advisable to let your doctor know when you use this approach.
References:
He, Y., Li, J., Li, Y., Jin, R., Wen, Q., Li, N. and Zhang, Y., 2022. Strengthening the quality of clinical trials of acupuncture: a guideline protocol. BMJ open, 12(1), p.e053312. LINK: https://bmjopen.bmj.com/content/12/1/e053312 )
NICE (2021) Chronic pain: Scenario: Management Last revised in April 2021
NIH (2022) https://www.nccih.nih.gov/health/acupuncture-in-depth.
Zhang, Y.Q., Lu, L., Xu, N., Tang, X., Shi, X., Carrasco-Labra, A., Schünemann, H., Chen, Y., Xia, J., Chen, G. and Liu, J., 2022a. Increasing the usefulness of acupuncture guideline recommendations. bmj, 376. https://bmj.com/content/376/bmj-2022-070533.full
Zhang, Y.Q., Jing, X. and Guyatt, G., 2022b. Improving acupuncture research: progress, guidance, and future directions. BMJ, 376. https://www.bmj.com/content/376/bmj.o487