Acupuncturist Darren Haines joined the team at Shaftesbury Clinic in March 2022. Helen caught up with him to find out more about his journey into acupuncture, what he does in his everyday practise, and what inspires him in his work.
Fact File:
☼ Darren qualified in from The Acupuncture Academy in Leamington Spa, with a Licentiate in Acupuncture (Lic.Ac.) after 3 years' degree-level training
☼ As a member of the British Acupuncture Council (BAcC), Darren adheres to the BAcC Codes of Safe Practice and Professional Conduct
☼ Darren has full public liability insurance and professional indemnity cover, and is licensed by Bedford Borough Council to work as an acupuncturist at Shaftesbury Clinic
☼ BAcC members are also registered with the Professional Standards Authority (PSA) a government body which regulates the regulatory and registration bodies of health and social care providers and is accountable to parliament
Helen: What was your work before acupuncture?
Darren: I worked in PR for over 20 years, with leading High Street retailers and Sports brands, at a high level, but over the years I found that the sector had changed, and it was different to the industry I started out in at the beginning of my career. At that stage, I began to feel like I wanted to make a move into a more fulfilling role, in a career that could be more rewarding.
At around this time, I had an experience where acupuncture made a real difference to the outcome of a life-changing event; seeing the difference for a family member from treatment with Philip Rose-Neil, here at Shaftesbury Clinic proved to be a strong inspiration. I then also came to see Phil myself as a patient, and speaking with him about the theories and mechanisms behind acupuncture, my interest in acupuncture as a career was piqued, and I looked into training in this field.
Helen: What attracted you about acupuncture as a career?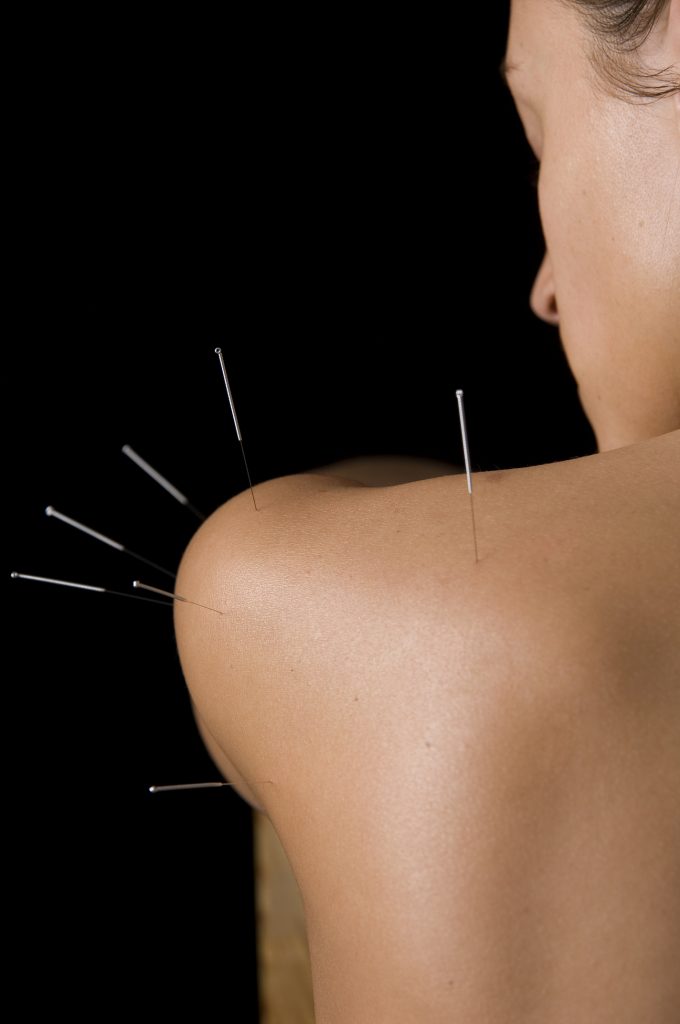 Darren: It was seeing the difference acupuncture could make in people's lives; I realised that I wanted to be able to do this for others. I was also attracted by this being a holistic approach to health, and that as an acupuncturist, I would be looking to find the root cause of the patient's presenting complaint, and to make a difference to their long-term health, rather than just a "sticking plaster" approach of short-term, or localised symptomatic benefit.
Now that I am working in this field, it is enjoyable work, and is rewarding to be able to help people back to better heath.  It can give you a buzz when you are part of seeing those changes and outcomes for patients.
Helen: What does training in acupuncture entail?
Darren: It is a three-year, degree-level course, and in order to be a member of the British Acupuncture Council, it must be BAAB (British Acupuncture Accreditation Board) accredited and entail at least 3,600 hours' training. My professional Licentiate training at The Acupuncture Academy in Leamington Spa (BAAB accredited) was centred on the traditional Five Element model of Chinese medicine theory, together with anatomy, physiology, with particular emphasis on surface anatomy for point location.
There were modules on Western Medical view of the body's organs and systems so that we can spot red flag symptoms, and refer and treat appropriately. From a practical perspective, there was needle technique, point selection, and practical work in clinic. At least 400 hours are in the clinical setting, including treatment observations; of which 200 hours' direct clinical work with our own patients.
I treated my pre-qualification supervised patients and my clinical assessments here at the clinic, under the mentorship and supervision of Philip Rose-Neil; having carried out my observations in his clinic. I was good to have such an experienced mentor as a sounding board, and to continue to be part of the same team [Phil has been at Shaftesbury Clinic over 11 years].
Helen:  What is a typical day like for you in clinic?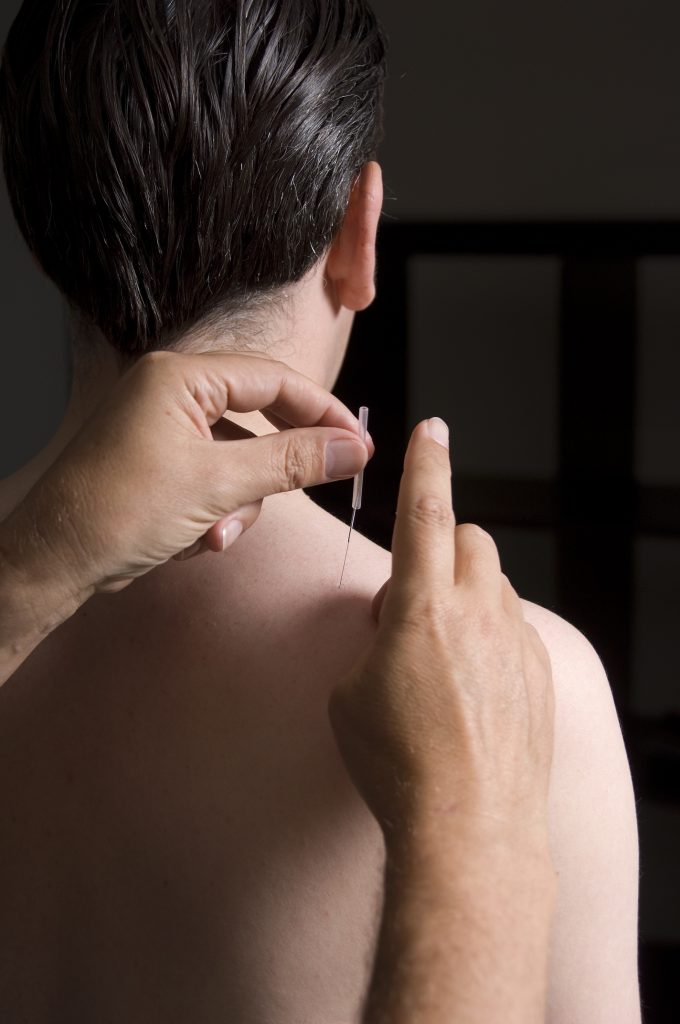 Darren: As an acupuncturist you train as a generalist, which means I could be seeing patients from for many different presenting reasons. Patients very often access acupuncture for painful conditions such as back pain or migraine, but it can also be for chronic conditions such as eczema, sinusitis, and even seasonally for hay fever. Acupuncture is also known to support general wellbeing, relaxation and balance, and for these reasons people will also access it for stress, anxiety and related issues in their busy lives.
Needles are used to stimulate acupuncture points, which are chosen in relation to the presenting issues for each patient.  I may also use Moxibustion (an acupuncture technique used to gently heat acupoints), Cupping, or Gua Sha, which are all acupuncture techniques used for specific situations, such as muscular and stagnation issues.  The treatment plan is tailored to each patient.
As an acupuncturist, I see people from all walks of life, and approaches each patient as an individual, considering all aspects of their health and context within the treatment model, so no two days are the same.
Helen:  Do you have any special interests within acupuncture practise, or patient groups that you work with specifically?
Darren: Having recently qualified, I have some areas where I have professional interests where I am planning to attend further training courses. Of these, I have a continued interest in sport from my previous work in PR, and am attending a Musculoskeletal acupuncture training course in November, which will give in-depth experience in MSK issues and their treatment, including sports injuries. I have an interest in acupuncture for fertility and pregnancy, and am looking to train further in this in the Spring, alongside Facial Acupuncture later next year.
Helen:  What are your interests outside of acupuncture?
Darren: I really like watching sport, particularly to watch it live; this was a part of my previous work that I enjoyed a great deal. I love to go cycling, which is something I've been able to get back into recently, after a hiatus when I spent a lot of time of travelling to college (Leamington Spa), studying at home, and getting my clinical hours in. I will cycle anywhere, the roads in Bedfordshire a pretty good for it, and it is quite helpful that it's not too hilly!
At home, I love to cook, I will make all sorts of different things, and again after qualifying from college, it is great to be able to find the time to do this again.
Having previously lived in London for work, and moved this way for quality of life, I do like to be able to go back into London for leisure.
Helen: How can prospective patient find out more about acupuncture, and book in with you?
Darren: The clinic offers a free 15 minute call back from one of us acupuncturists, to help a you find out about acupuncture, and whether it could be suitable and helpful for your needs. This gives a realistic appraisal of what we can offer, so you can decide whether this is the approach for you. I'm available for bookings on Wednesday evenings from 5:30pm to 8pm, and Fridays 9:30am to 6pm. You can call the secretaries on 01234 511522, or book online via our website.
My colleague Louise England works on Tuesdays; Gillie Salter on Mondays; and Philip Rose-Neil Tuesdays, Thursdays and Saturdays. We are always really happy to chat about what we do
Helen: Thank you for talking to me about your work today, Darren!