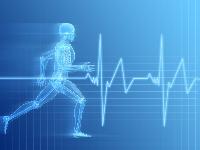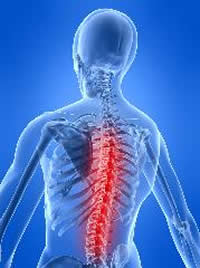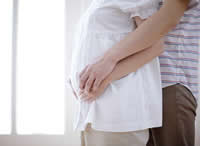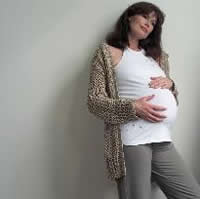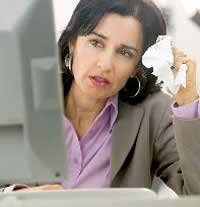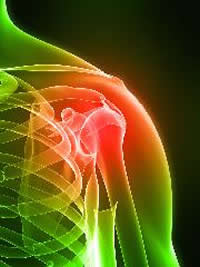 Traditional acupuncture has been practiced for over 2000 years, and can be useful for many different illnesses.Acupuncture is perhaps best known for helping to relieve different types of pain, such as from migraines, back pain or arthritis, but it can also help with many other types of pain.
Acupuncture can help support people like you with today's modern, hectic lifestyle. It can help with stress, anxiety and depression, and also has important relaxation benefits.
Acupuncture is also coming to the fore as it is having great benefit for fertility and infertility, and many press articles have been published which discuss these applications.
Research and evidence
Studies have shown that majority (83%) of GPs agree acupuncture can be clinically useful (Lipman et al, 2003), and 65% agree acupuncture is effective (White, Resch, & Ernst 1997).
Where GPs recommend acupuncture to patients, it is mostly for pain relief, musculoskeletal disorders, psychological conditions, stress, skin diseases and chronic illnesses (BMA, 2000; Giannelli, Cuttini, Da Fre & Buiatti, 2007; Adams 2001a; Ernst 2000b; Desser, 2003, Lewis & Halvorsen, 2003). Their support is shown by the fact that between 59% (BMA, 2000) and 79% (Lipman, 2000) of GPs would like to see acupuncture available within the NHS.
Acupuncture has been proven effective in relieving postoperative pain, nausea during pregnancy, nausea and vomiting resulting from chemotherapy, and dental pain with extremely low side effects. It can also alleviate anxiety, panic disorders and insomnia' (WHO, 2003).

Studies have supported the effectiveness of acupuncture for :
increasing the success of fertility treatment (Westergaard,  Mao, Krogslund, Sandrini, Lenz  and Grinsted, 2003)
lower back pain, (Furlan, van Tulder, Cherkin, Tsukayama, Lao, Koes & Berman, 1999)
nausea and post-operative nausea, (Lee & Done 2004)
idiopathic (unexplained) headache (Melchart, Linde, Berman, White, Vickers, Allais & Brinkhaus 2001
neck pain (Trinh et al, 2006)
There have been many more studies, too many to list here, and research continues.  Acupuncture can benefit many different conditions, so to find out more about how it can help you, email or telephone me.
References
Adams, J (2001a) Direct integrative practice, time constraints and reactive strategy: An examination of GP therapists' perceptions of their complementary medicine Journal of Management in Medicine 15:4, pp312-323
British Medical Association (BMA) (2000) Acupuncture: efficacy, safety and practice London: Harwood Academic Publishers
Desser, A (2003) Thorn in the side, or Needle in a Haystack?  Acupuncture in the NHS The European Journal of Oriental Medicine 4(4) pp22-26
Ernst, E (2000b) The usage of complementary therapies by dermatological patients: a systemic review British Journal of Dermatology 142, pp857-861
Furlan, AD; van Tulder, MW; Cherkin, DC; Tsukayama, H; Lao, L; Koes, BW & Berman, BM (1999) Acupuncture and dry-needling for low back pain.
Cochrane Database of Systematic Reviews 1999, Issue 1. Art. No.: CD001351. DOI: 10.1002/14651858.CD001351.pub2
Giannelli, M; Cuttini, M; Da Fre, M & Buiatti, E (2007) General practitioners' knowledge and practice of complementary/alternative medicine and its relationship with life-styles: a population-based survey in Italy BMC Family Practice 8, pp30
Lee, A & Done, ML (2004) Stimulation of the wrist acupuncture point P6 for preventing postoperative nausea and vomiting. Cochrane Database of Systematic Reviews 2004, Issue 3. Art. No.: CD003281. DOI: 10.1002/14651858.CD003281.pub2Lewis, C & Halvorsen, R (2003) Training in Acupuncture BMJ Career Focus 326: S152
Lipman, L; Dale, J; & MacPherson, H (2003)  Attitudes of GPs towards the provision of acupuncture on the NHS Complementary Therapies in Medicine [electronic] 11, pp110–114
Lipman, L (2000) GP's attitudes towards the provision of acupuncture on the NHS: A local study (MSc thesis from Northern College of Acupuncture)
Melchart, D; Linde, K; Berman, B; White, A; Vickers, A;, Allais, G & Brinkhaus, B (2001) Acupuncture for idiopathic headache. Cochrane Database of Systematic Reviews 2001, Issue 1. Art. No.: CD001218. DOI: 10.1002/14651858.CD001218Trinh, KV; Graham, N; Gross, AR;
Goldsmith, CH; Wang, E; Cameron, ID & Kay, T (2006) Cervical Overview Group. Acupuncture for neck disorders. Cochrane Database of Systematic Reviews 2006, Issue 3. Art. No.: CD004870. DOI: 10.1002/14651858.CD004870.pub3
Westergaard , L; Mao , Q; Krogslund, M; Sandrini, S; Lenz , S; . Grinsted, J (2003) Acupuncture on the day of embryo transfer significantly improves the reproductive outcome in infertile women: a prospective, randomized trial .  Fertility and Sterility Volume 85 , Issue 5 , pp1341-1346
White, AR; Resch, K-L & Ernst, E (1997) Complementary medicine: use and attitudes among GPs Family Practice 14(4), pp302-306
World Health Organisation (2003) Fact sheet N°134:  Traditional medicine.