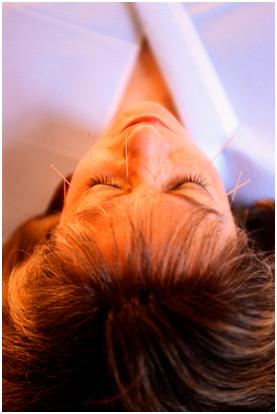 Helen has completed full training in facial rejuvenation acupuncture, and offers this surgery saving technique to help reduce the signs of ageing.
Acupuncture needles can be used to stimulate the circulation of blood and lymph in the face, increase collagen production, improve muscle tone, tighten the pores and brighten the eyes. Traditional acupuncture techniques are usedin conjunction with this to balance the energy to help improve factors such as hormonal acne and stress which can also affect the face.
Facial rejuvenation acupuncture is an intensive treatment, and appointments take approximately 1.5 to 2 hours. A minimum of ten treatments is usually needed to see lasting results. Discounts and gift vouchers are available for these treatments on booking a course.
Please phone to discuss this in more detail with Helen.
You may have read about, or seen this technique on TV ('10 years younger', on Channel 4), which is a popular treatment for people seeking non-surgical intervention.